Partnerships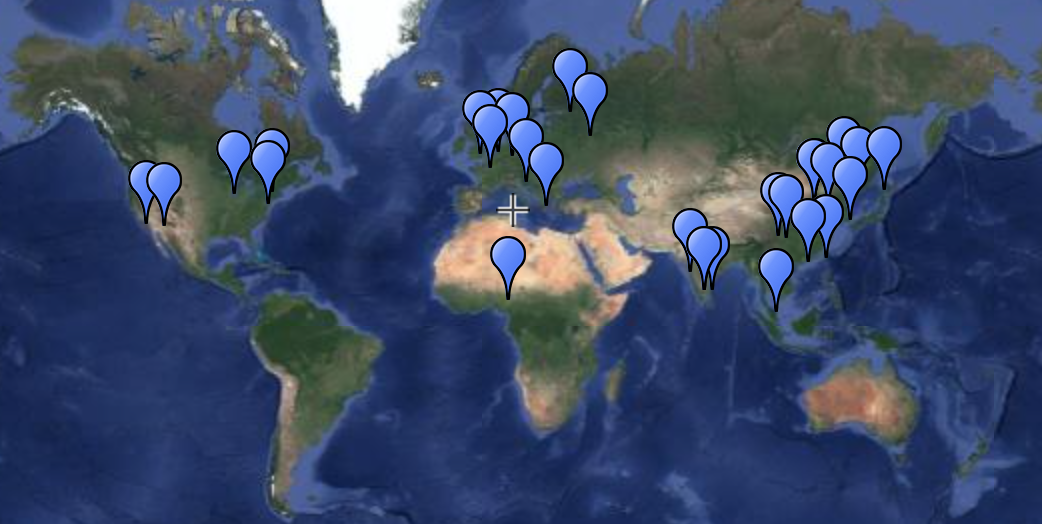 CSSM faculty, students, post-docs, and visiting scholars come from across the globe. The Center has longstanding collaborative research partnerships with several global organizations:
Dalian University of Technology, China
Harbin Institute of Technology, China
Beihang University, China
University of Science and Technology Beijing*, China
Indian Institute of Technology, Madras, India
Hong Kong Polytchnic University, Hong Kong, China
Pusan National University, Korea
Laser Institute of Shandong Academy of Sciences*, Shandong Province, China
The Center personnel also partner with industry on research projects and consulting. Current and past industry partners include:
GE Global Research
Honeywell
Caterpillar
Boeing
Redondo Optics, CA
Alphasense, DE
Partnership with Industry and Research Labs
The Center offers a membership program -
PIRL
- that facilitates research collaborations on a sustained basis. PIRL memberships may be appropriate for collaborative activities that are not suitable for funded sponsored research. If your organization is interested in partnering with us, please contact us

.
* current or past PIRL members
Visiting Scholars
We routinely host several visiting scholars who want to participate in our ongoing research activities. Graduate students and faculty from other organizations wishing to spend a year or two in our labs are welcome to contact any of the Center faculty to see if there is a research fit.